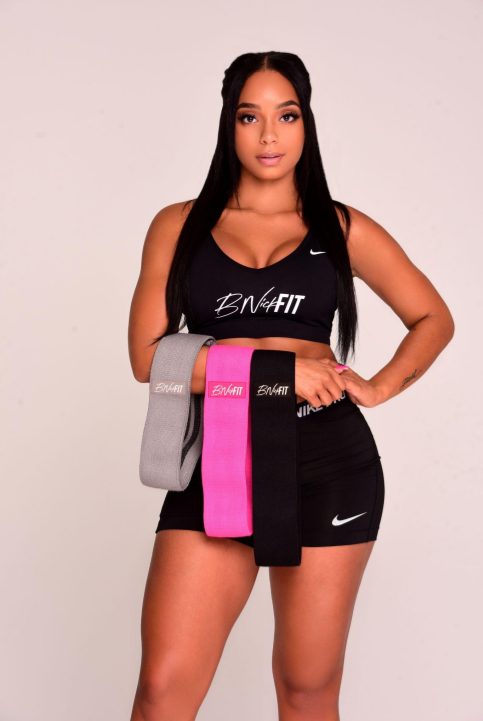 I'm Bria!
Hey guys! My name is Bria Nicole. I am an ACSM certified personal trainer, Owner of BnickFit, and lifelong athlete. From a young age fitness has been a major part of my life! I grew up in the Midwest where I played multiple sports, starting at the age of 6. Basketball, track, and softball were some that really stuck with me and I started to excel at as I continued to get older.
I moved to Atlanta in 2007, narrowed down my love for sports to just basketball and track, spending countless hours working at these! Basketball was always my first love. I wanted the whole love and basketball life. (fav. movie ever!) But really, I imagined I'd go to school for basketball..definitely shooting for D1, then head straight to the WNBA. One out of two, not bad right? I went to Kennesaw State University on a full ride basketball scholarship where I played division 1 basketball for 4 years, majoring in Exercise Science.
While playing in college, my favorite part was always the strength and conditioning workouts! From insanely intense conditioning sessions, to Olympic style lifting I grew to love it. My favorite part of each season was the changes that I could see in my body with each cycle we went through. Playing at such a high intensity each and every day, helped me excel and improve my athletic performance immensely. 
After my basketball career ended, I knew exactly what I wanted to do. Not only did I enjoy training my body day in and day out, but I developed a passion for helping others start, improve, and progress through their journey's as well!.
With my successful athletic background, it's taught me to always be determined, passionate, and driven. My mission is to change lives one day at a time. I am here to teach, motivate, guide, encourage, inspire, and lead by example for each and every one of you who I work with! It doesn't matter if you are someone who has never worked out in your life, to a full time athlete who needs that extra push, I will give you 100% of me. You will gain confidence, that dream body you've always wanted, and a driven mindset to go get what's yours!
I created Bnickfit for women! Whether it's joining my online or in person army to purchasing top of the line gym equipment, I've got you covered.